What Mentoring Does in The Long Run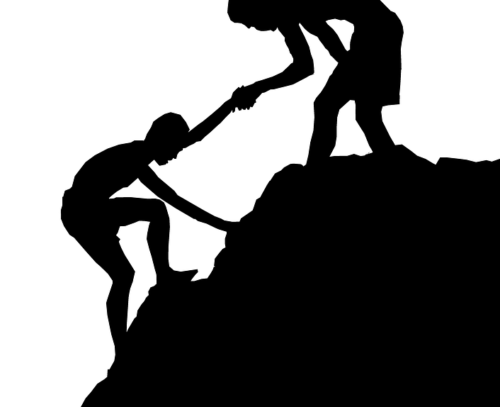 Mentoring is crucial for success
Yes, I said that. Whether it's in school, on the job, or in any other hobby or other organization, mentoring can be mutually beneficial for the mentor as well as the mentored. From having someone whose advice can be trusted to watching a person take one's advice and grow into an excellent employee or student, mentoring can provide benefits neither person ever imagined. To learn more about what mentoring can do in the long run, here are some important points to consider.
Multi-Generational Connection
Since most mentoring arrangements involve a more seasoned person offering to provide a setting for someone as an informal protege. Some combinations are because of technical or trade experience, other times it's building on a multi-generational connection can result from a mentoring partnership or even based on cultural similarities and shared challenges. For example, while the more senior mentor can bring a strong work ethic built from years of showing up on time for work, the new to the workforce mentee can bring a level of passion and enthusiasm that may have escaped the mentor over the years. By combining their talents, both can learn something new, and perhaps recapture something lost along the way. This is especially compelling for establishing inclusive cultures in the workplace especially for women, people of color and those who are LGBT.
Lessen Stress and Anxiety
Particularly important for students, including those who are struggling in school, mentors can play an important role in reducing stress and anxiety. Whether working with an inner-city student who worries about making good grades to get into college, or a law school student hoping to do well enough to work in the office, mentors can be living proof that while they were in a similar position, hard work can pay off in a successful personal and professional life. Sometimes these mentoring relationships even crop up without prompting. Many a criminal defense lawyer, social worker, or nurse have taken on more than their position requires and truly befriended a client or patient. Mentoring is often a natural and open way to communicate and learn new skills in a new kind of environment.
Learning New Skills
In any mentoring relationship, both parties come out of the relationship learning a variety of new skills. For the mentor, they may learn new technology skills, since the mentoree will likely be younger and more accustomed to using today's technology.  How do you think many of the top organizations got on social media so fast – yup the mentorship and internship programs. However, the mentoree can learn the importance of establishing a network of personal and professional connections, which can pay off handsomely in the long run. By watching and listening to their mentor, mentorees can learn that nobody makes it through life entirely on their own and that it's fine to ask for help now and then.
By having the mentor and mentored take their partnership seriously, great things can happen. An older individual can feel rejuvenated and ready to tackle the challenges of today's world, while a young mentoree can see that by listening to their mentor, they too can achieve a level of success that may have been unimaginable only a few weeks or months earlier. In doing so, mentoring indeed becomes a win-win situation.
In fact, some workforce data suggests that having a mentorship program in place can improve the onboarding of new staff, discover new leaders from within your own organization and reduce turnover rates.
Making It Happen
Back in the fall last year I got to take to the stage and talk some about mentoring and diversity. It was my first time with this group but you can read more of the details here and get a peek at my presentation below. Not having a mentorship program in the workplace is no excuse. Advocate for one if you feel you have more to offer and want to share. If your workplace won't – then explore other ways you can mentor people. Many school and organizations are looking for placements for participants. If you have a program in place already, take some time to assess it. Do some program assessment to see if it is still relevant and reaching the goals that fit with today's workforce. Here is a great read on transforming mentoring programs or seek out a program you know of and get some networking time in and share strengths and experiences.
SaveSave
SaveSave