Boosting Your Confidence by Finding Your Niche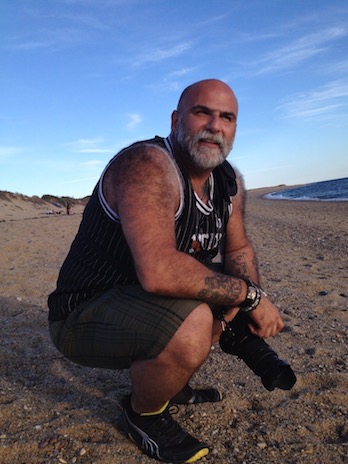 Finding the Power of Self
With the stresses and hardships of everyday life, it seems like our confidence and self-esteem are among the first feelings to suffer, along with overall happiness and wellness. We all have those moments when it seems like whatever you do, someone else does it better. Or worse, it feels like we are a "day late" to the party. Sometimes we make a decision at one point in life professional that moves us away from a place of confidence, for good reasons, only to find out along the way, a part of "you" got lost. I know it happened to me when I moved from being more of an independent educator and facilitator to working from within the system of some organizations.  In my effort to be the best I could be "at work", I forgot how to keep the best of who I was in private.
But there's no need for despair, finding your own self-worth is a journey that takes time. Learning how to trust in yourself is the part two of that journey. But for now, let's consider some ways to get back in touch with the parts of us that inspire, bring joy and a sense of fulfillment.
Luckily, there are quite a few simple strategies you can use to boost your confidence and find success. It all works the same, once you are finally realize you are in a place in your life when discovering a fun hobby, beginning a new career, or finding your niche in something new and exciting. It is the process of that discovery which leaves us with the lessons, that are the best confidence boosters available. From completing crossword puzzles and sketching landscapes, to woodworking, and taking online courses, trying a new craft, doing stand up or even joining a book club. If you search thoroughly enough, you are bound to find your niche. And remember – you don't have to lock yourself into any one of them. Take the time to try several out for size.
Artistic Mediums
Sketch & Draw It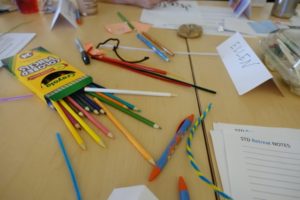 If you enjoy doodling and drawing, something in the art field may already appeal to you. This can include anything from pursuing a career as a cartoonist or illustrator to a tattoo artist or skin painter. You can use your passion for art in a variety of different ways. One easy way to start is to get yourself a journal or notebook and just begin doodling. Try committing to doing something in it once a day. Small or big, original or just a "copycat"; it won't matter for now. Just start to get in the habit, and get your hand-eye coordination in a creative mood. Some time back I posted about some journals and notebooks that I suggested – go ahead and reread that post here on some of my fav books. Don't underestimate the power of "doodling" either. Sometimes those random sketches is a person way of working things out in your brain. I often keep a doodle pad at my desk exactly for that reason.
Write It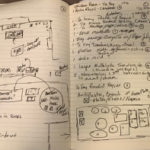 If writing is one of your passions, there are countless writing opportunities online alone, many of which you can complete remotely, from the comfort of your own home. Producing pieces of art and writing can, not only increase confidence but cause feelings of accomplishment and even pride in one's hard work. Start simple – remember, no one has to even read them. But after you write something – pay attention to how you felt during and after. Remember some of us, no matter how tech we are, still are drawn to the old school pen and paper. While others gravitate to e-journals & blogging. Getting an account on Medium.com is a perfect way to start slow and also read how others do it. You don't always have to publish your work right away. But I found over the years, its always better to save it.
Picture It
Photography is another way to express yourself, view the world, and use visual art to better understand yourself. If you've dabbled before, try photographing something new. It could be close-ups of nature, long shots of landscapes, or maybe candids of the people you love. Try doing a selfie just to see what you do or don't like about the medium. You don't even need a fancy camera to get started, just try taking simple shots on your phone camera. Our smartphones have amazing capabilities to capture what the most expensive equipment can and it's something you can start anytime.
Design It
Interior design could be your niche if you enjoy the visual arts. Decorating your home or office can help give you artistic passion an outlet and improve your own living space. There are many different resources here as well, from staging and house flipping programs to online reviews and decoration advice forums, you'll find many different ways to explore decoration and arts in your own home. Remember – you can always start small and help those of your friends who need a new look. It's good practice for you and they are paying for the materials so it's a win-win for both. 
Craft It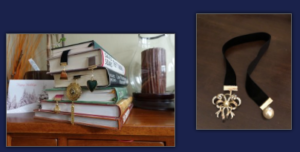 Crafting is not only a good way to pass the time but can be a real challenge for your brain. Whether you start by creating jewelry, knitting, or scrapbooking, crafts offer an opportunity to use your mind in new ways and find solutions to tiny problems. Using crafts as a form of artwork is also a great
way to express your inner self and find more meaning in the smallest things. You can use these talents for years to come and will continue to find practical uses for your crafting. This holiday season, for instance, I started making a bunch of bookmarks and journal "keepers" for friends that has now ended up as a little side project. You read more about them in my blog post about them at BiteTheRoad.Com.
Physical Challenges
Maybe you prefer exercise or sports to improve your mood and self-esteem. Routine exercise, whether you walk, run, swim, lift weights, practice yoga, or play badminton, not only improves your physical health but your emotional health as well. Exercise increases serotonin levels and other feel-good hormones, which help to relieve stress, anxiety, and depression, improve mood, appetite, and sleep, and boost confidence, self-image, and self-esteem.
Exercise programs like CrossFit help to encourage beginners by giving them actionable goals and motivated friends and mentors. You can find a gym, class, or program that turns into a great community of support and friendship.
Get "Edumacated"
ok – I mean "educated". Another way to boost your confidence is to explore new learning opportunities. Nothing is better nor more powerful than knowledge. Do you have any college credits? Are you ready to learn something new that could easily develop into your perfect niche? You could attend a physical university or take online courses from your own home, and on your schedule. The possibilities are endless. The best part "learning for the joy of learning" is it is often less tethered than the demands of grades. That lack of pressure can actually allow being in school again feel like a fresh experience.
There are thousands of schools spread across the United States and countless fields of study from which you can choose. You can earn a degree in botany, biology, business, accounting, literature, education, music, art, history, medicine, or real estate.
Share Yourself
Give back. When you find yourself, you have the opportunity to share what you've learned and the skills you've gained with others. Sometimes volunteering and outreaching with different programs is actually the best way to discover yourself and your own worth. Mentoring, speaking in classes or forums and sharing your know knowledge
Whatever sparks your interest and becomes your niche is certain to improve your confidence, especially when you begin gaining momentum and achieving success. Use these ideas as a jumping-off point to find what sparks your interest.
SaveSaveSaveSave
SaveSave
SaveSave
SaveSave
SaveSave