Services
I invite you to explore the various options for learning that is offered. 
If you have a desire to grow personally or professionally, have a need for training, facilitation or other consultations, curious about technology and social media, have a "gut" feeling that you are out of step with yourself and others. You are in the right place.
I offer individual, professional, corporate and academic services including; team leadership, content development, distance learning & pedagogy, relationship navigation, digital & social media landscaping, group facilitation, change leadership, diversity & cultural humility workshops, social and digital media policy development and other workplace arenas.
Ultimately, the flexibility of my style is that together we shape the process and the goals. If you don't see something listed, ask!
"My background is diverse and many of my professional partners, come to me because they need a consultant who, like them, doesn't fit a "one-stop, shop mold".
---

The Support Project Continues

:
One of my bigger projects takes annual breaks for during the certain months of the year. That leaves me some open time to support Basic single session experiences, & Explorer and limited session activities on those interested in getting up to speed on social media platforms, setting up a new system or simply serving as a touchstone for novices looking to dive in. It also is a perfect place for those seeking limited coaching and mentor time on a more personal level.
During these periods all consumer, small business, and non-profits organizations who take advantage of it will be offered reduced fees between 25% – 30% as my larger client has agreed to cover the difference. For more information – Contact me at [email protected] or call me at 415.621.4145 to schedule a free "Get to know me" call.
---
What do I offer?
That depends on you or your organization's particular needs. Unlike other similar support consultants, I specifically avoid boilerplate solutions. The key to making growth and change within one's self or among a working team is the right fit and learning to understand that it isn't a sequential process as some would have you think. Rather, it is a constantly changing, engaged, layered and conscious series of actions that includes equal parts Sustainability, Self-Awareness & Opportunity (SSO).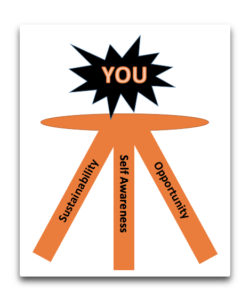 So what does that mean in "real life"?
I have a series of methods, activities, and tools that cover the scope of opportunities at both the individual and/or the group learning level. They include the following themes, as a starting place (others are available based on site/personal need):
Private Individual, Couples, Team,  Group and Organizational Sessions,

Leadership and Strategic Consulting, Mentorship and Learning

Corporate, Workplace and Non-profit Agency Workshops, Trainings & Consulting

Social Media Mapping, Landscape and Policy Development

Custom designed curriculum and e-learning content design

Health Access & Patient Care Navigation Advocacy 

Diversity and Workplace Culture Adaption and Inclusion
All sessions are designed to meet your needs. Together we mutually develop goal-based objectives, which are then matched to the content that best fits your budget and time. 
The next step is on you…
 Sessions for the Individual Level Learning
 Sessions for the Group or Organizational Level Learning
For information on fees, rates and payment 
SaveSaveSaveSave
SaveSave
SaveSave
SaveSave
SaveSave
SaveSave
SaveSave
SaveSave
3 Comments