About Me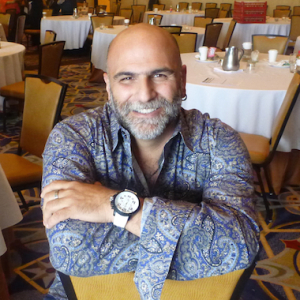 As long-time a nationally known writer, educator, public health advisor/advocate, technology and content specialist, I have been active in the pursuit to improve, educate and promote opportunities that support the engaged learner while also preparing the workforce with the tools and skills necessary to stay competitive in a rapidly expanding technology-based world.
My rich and vibrant, 30-year presence in and around diverse, ever-changing environments, blended with my background in academics, training, consulting, counseling, private sector business, patient advocacy, leadership, diversity and public health offers me an array of skills and perspectives unique to the perspective I offer. As a sought-after speaker, writer, trainer and designer my commitment are to engage clients in active participation in all its forms.  I see my role as a catalyst to inspire a rekindling of living. This vision has helped me assist others in starting journeys towards healthier, more successful and durable relationships with themselves, in the workplace and the world around them.
I specialize in customized interventions and consultations that look to a wide range of tools including new media technology as an integrated partner in promoting the health and education of communities; assisting educators, managers and small business owners with tools to navigate the complex and never-ending menu of social media opportunities. Recently I expanded my efforts to assist state and local Health Departments, non-profits and the emerging entrepreneur and small business owners bridge the new media gap by developing social media strategic and persuasive design plans.
I hold a strong conviction that diversity and inclusion are integral to any success in the workplace, which prompted my own return to the classroom for a master's degree in public health in 2007 from San Jose State University. I then moved on to complete my doctoral coursework at the California Institute for Integral Studies in Transformational Studies and Leadership, where I am currently writing my data up towards a dissertation defense this spring. I recently served as co-Chair for the Immune Enhancement Project; a 30-year-old traditional Chinese medicine clinic in the Castro.
In addition to my work in Public Health for the Centers for Disease Control, Bay Area Health Departments and private consulting, I also hold Adjunct roles with National University Allied Health Services Program and Southern New Hampshire University as well as guest lecturer other universities across the country
Feel free to follow me on Twitter @FVStrona or LinkedIn and of course, feel free to follow me on the MentorSF Facebook page.
AWARDS  

           
AFFILIATIONS |MEMBERSHIPS

Outstanding Field Investigator –

 Centers for Disease Control, Division of STD & Prevention (2013)

Immune Enhancement Project – Board Chair (2014 – 2016)

Distinguished Alumni of the Year – 

San Jose State University, College of Applied Sciences and Arts (2012)

Alternative Sexualities Health Research Alliance – 

Advisory Board Member (2013)

Presidential Award – 

Society for Public Health Education, 62nd Annual Meeting (2011)

International Society for Technology in Education

(ISTE®) (2010-2013)

Health Education Mentor Award – 

Society for Public Health Education, 60th Annual Meeting (2009)

San Jose State University, Department of Health Science

Outstanding Domestic Field Public Health Advisor – 

National Center for HIV/AIDS, Viral Hepatitis, STD and TB Prevention (2008)

National University, Allied Health Services 

Committee to Enhance Equity and Diversity (CEED) Award – 

San Jose State University, College of Applied Sciences and Arts (2007)

Center for Sex & Culture – 

Advisory Board Member (2008 – Present)

Community-Academic Consortium for Research on

Alternative Sexualities (CARAS)

San Francisco Syphilis Reduction Task Force – 

Former Co-Chair (2006 – 2013)

Scientific Study of Sexuality (SSSS) (2011 – Present)

Society of Public Health Educators (SOPHE) 

Society of Public Health Educators (SOPHE) 

(2005 – Present)

American Public Health Association (APHA)

Mayor's Task Force On Methamphetamines (2005 – 2010)

National Italian American Foundation (2007 – Present)