Contact Me
MentorSF Strategic Leadership, Training, Technical Content, Digital Landscaping & Persuasive Design Consulting
I offer several ways to contact me. I respond within 24 hours Monday – Friday. In your message, please indicate how best you would like me to follow up.
Mailing Address: 584 Castro Street #877 San Francisco CA 94114 US
By Phone: 415-621-4145
By E-mail: [email protected]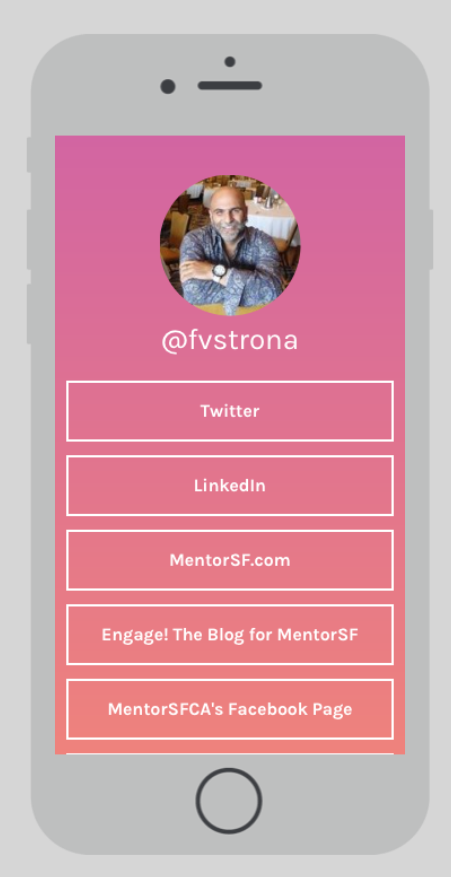 My social media landscape:
Follow me on Twitter @FVStrona
Join the MentorSF  Facebook Page 
or visit my Linktr.ee account for a longer listing here: https://linktr.ee/fvstrona
or drop me a message below.
SaveSave