3 Reasons Why Starting a Business Can Improve Your Quality of Life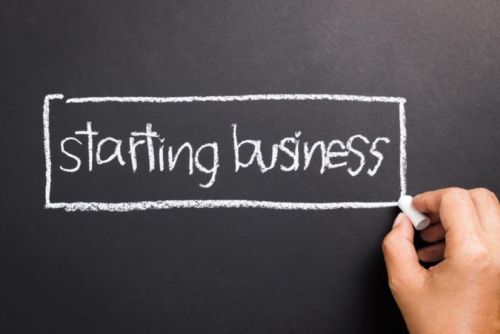 Starting your own business can be one of the most rewarding and life-changing decisions that you can ever make. It will be one of the most challenging as well, but that is all a part of the journey. Becoming your own boss has a host of different benefits that can end up improving your overall quality of life. You might just realize that tapping into your entrepreneurial side is the thing that has previously been missing from your life experience.
Now to be fair – the first thing that will happen, in my experience, when you say "I am going to open my own shop"; is you will get one of two reactions. A "high-five" attitude, excitement from those that are keen to see you strike out and try something new. The other less fun will be the "but what if it fails?" group. These are folks that are trying to be supportive but allow the fear and emotions they have over change, share the excitement of your moment. So be prepared. In both cases, they are someone else initial reactions. Listen, hear and consider. You don't have to respond or act on any comment. Instead, Alice's "Chesire Cat" and smile a knowing smile, thank them for the thoughts and move forward!
Independence
Gaining a new level of independence is one of the most obvious and important reasons that you probably have considered going into business for yourself. The fact is that the independence that you will gain from becoming your own boss will be life changing and it can also be dramatically life improving as well. You will have a hard time not appreciating the fact that you no longer have to answer to anyone but yourself. This is the kind of independence that the entrepreneurially minded all seek.
Support
Obtaining support from your community in regard to your business is something that can not only help to grow your business, but it can also have a dramatic improvement in your quality of life as well. There are a number of community organizations out there such as your local chamber of commerce that help out local businesses and want to see them succeed. Another outstanding way to get support for your business is to become involved as the owner of a franchise. Going this route offers you an automatic support system and a built-in business methodology from a company that will be able to tell you how to run your franchise in order to attain success.
Having the proper support in your franchise group can mean the difference between success or failure as a franchise owner. You want to do your research and make sure that you are getting involved with a company that has a good reputation for supporting their franchisees. Your franchise group should want to see you succeed and should provide you with the resources to do so.
New Sense of Purpose
The fact is that if you have always felt that entrepreneurial itch, then you are only doing yourself a disservice by not giving it a try and going into business for yourself. You will be shocked at how much more your overall life makes sense when you follow your dreams in this manner.

These are just three of the many reasons why starting your own business can have a dramatic improvement in the quality of your life. It will be a lot of work, but you no doubt knew that before deciding you wanted to jump into an entrepreneurial adventure. If this is something that you have always dreamed about, there is no better time than the present to start making that dream become a reality for you.
For coaching and learning how to be the best entrepreneur you can be, let MentorSF guide you! Contact me for your free 30 min "check-in" session and see how we fit and what support I can offer you to make your dream a reality. You don't have to go it alone or spend thousands of dollars to have support available. 
Resources: