3 Tech Skills Every Team Member Should Have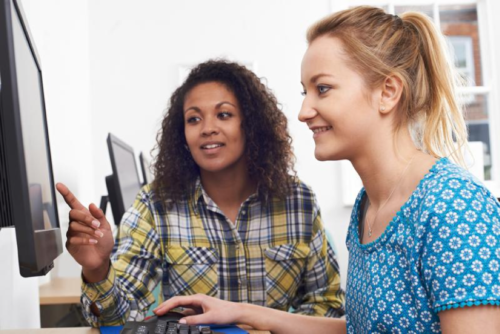 Technology is changing the way you do business.
Most communication has gone to an online format. Sales and marketing live on the web. Even team meetings are held with off-site team members using a computer to be virtually present. While no one expects that everyone in your workplace can serve as an IT specialist, it is very helpful for all employees to have some basic technical knowledge. Here are three tech skills that you should encourage your staff to learn.
Basic Tech Skills
Technical glitches can take away from the efficiency that technology provides. It is both distracting and frustrating when a team member is unable to log in or establish a good connection. Teams that will be working in virtual meeting rooms should know the basics of how a network functions and the connections that need to be made. At the very least, everyone should know multiple ways to restart devices and re-establish connections. Computer Hope reinforces that knowing the basics will free up your IT professionals to focus on more advanced issues. It will also help everyone be able to be the most productive they can be.
In addition to troubleshooting skills, every team member should be able to use industry standard tools. These include Microsoft Office Suite and G Suite applications. Both options provide essential productivity tools and professional email management for small businesses. Each and every member of your team should be able to confidently operate these applications. You'll see tremendous improvement in productivity when everyone is up to speed with these tech basics.  
Cybersecurity
Independence University reports that cyber attacks and data breaches seem to be in the news every day, with hackers finding ways to break into organizations' mainframes and steal valuable info. Smart, trained, capable computer specialists with the skills to stop cybercriminals in their tracks and prevent the loss of sensitive information are urgently needed.
At the same time, every staff member who works within your network needs to know the basics of cybersecurity in order to secure your team's work from cyber threats. A common threat to cybersecurity is phishing, which is when scammers send phishing emails in an attempt to get passwords, usernames, financial details, and other sensitive information. You can work to prevent data breaches by using a spam filter on your email account, using two-factor authentication when logging in, and implementing security for different types of malware and spyware.
Team members need to know the meaning and importance of a strong password. Strong passwords should contain more than 12 characters and include a combination of numbers, symbols, capital letters, and lowercase letters. You should also regularly change your password for greater security.  Your team should also be aware of the ways that email can be used to infiltrate systems. They also need to know how to work with antivirus software and the warning signs that a computer is infected with a virus. A few basic precautions can keep your system running safely.
Emerging Skills
When a great deal of your business involves an online presence, it is helpful for employees to know some of the essential programming languages of the web. A great place to start is Hypertext Markup Language, or HTML. SkillCrush explains that with this tool in hand, employees can do basic web design, allowing them to share ideas pre-formatted to work with an internet browser. Such formatting makes it easier for other team members to see how a person's ideas are structured—improving communication.
The basics of HTML can be learned quickly, making your team feel more confident about working with technology in general. Aside from knowing coding basics, you can also take advantage of coding tools. WYSIWYG editors make it possible for programmers to see what their code will ultimately look like while they create and edit the document. This simplifies the coding process by allowing users to see what their code will look like in real time. Popular programs include Adobe Dreamweaver, HubSpot Marketing Platform, and Google Web Designer.

Some basic training in technology will help your team function smoothly and improve communication throughout your business. Much of this information can be learned in an afternoon seminar or two. A little time invested in technology training will produce large dividends in efficiency and productivity.

Your organization can always improve, there are always areas that can be revised or tuned up. One of the best ways to improve as an organization is with group workshops or trainings. Check out MentorSF and see how your organization can improve today!