Tips for a Less Stressful Morning Commute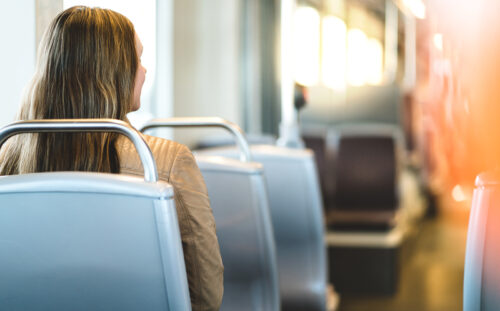 The morning commute can be a stressful time for many people. Traffic, crowds, and the pressure to get to work on time can all add to the stress of the day. However, there are things that you can do to make your commute less stressful. Use these tips for a less stressful morning commute.
Listen to Calming Music
A less stressful morning commute is possible when taking the time to play calming music while driving, walking, or using public transportation. Music that calms can induce feelings of serenity, provide a sense of security during chaotic moments, and help clear your mind. For example, gentle piano or orchestral pieces can act as a calming presence for commuters who must deal with traffic jams or long waiting periods on public transport. 
You may also find music from your youth to be particularly comforting as you make your way to work. Whatever you choose, simply taking time out to enjoy the beauty of life's simple pleasures may give you the energy you need to make it through your commute and get ready for the day.
Ride a Bike
Cycling to your destination can be an exceptional way to reduce stress in the morning commute. Most ebikes can move at 20 mph with the pedal-assist. Not only do you get a workout and burn off some of those morning stresses, but biking also helps you arrive at work earlier and be more alert than with other forms of transportation. 
Due to shorter travel time and reduced costs on traditional transportation, ebikes are becoming increasingly popular among commuters. Relaxation techniques such as deep breathing and stretching can also help alleviate stress before you start your commute but biking is a great way to kick-start your day with both physical exercise and peace of mind.
Take Public Transit
Taking public transit for your morning commute can be one of the best tips if you're looking to reduce your stress. Not only is it an environmentally friendly and cost-effective way to get where you need to go, but the whole experience can help lower anxiety levels due to the passive nature of riding a bus or train. Studies have even shown that commuters who take public transportation may find themselves feeling more relaxed in their daily lives, as opposed to those who decide to drive. So before hopping into your car in the mornings, try leaving extra early to explore taking public transit instead – you may just discover a less stressful and more peaceful way of getting you through your morning rush!
The morning commute has long been a daily struggle for workers everywhere. If you want to make your commute less stressful the power is in your hands. Try these tips to make your morning commute as calming as possible.
Did you enjoy this article? Here's more to read: Why it's Important to Keep Records at Your Business