15 Things I Would Tell My Younger Self

Ever want to tell your younger self something?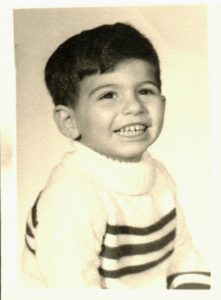 That wishful thinking that comes from knowing what we know now, and how it would have been so useful then. That's the kind of morning I had one day this week.
We all get those days when we find ourselves in a whirlwind of "what ifs", 'what's next", "why me" and so on. It's at this time of the year I sometimes find myself doing it more than others. I am never sure if it is triggered by the changing seasons that remind me that time is moving on or is it just old memories that come home for a visit. I just know that I get reflective and look for my younger self to track the mileage.
Transitions and Changes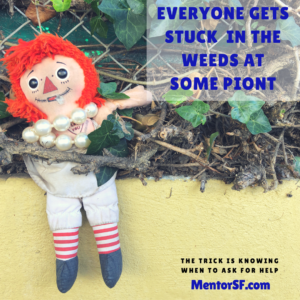 In any case, this week I found myself unsettled one night. Old hurt feelings coming to the surface dealing real and (maybe not so real) professional slights. Those struggles when not fitting in, or times when I would feel like an "afterthought" professionally among colleagues. Who would think that after so many years of working and considered a success in my personal and professional life by most people, I would still occasionally find myself in a mental turbine?
So that morning, I took some of my own advice and walked to work to clear the mental cobwebs. While walking I decided to make a list, of the lessons learned that I wish I could have told to my  younger seld. In the end, I liked making the list so much, I stopped along the way to jot some down and next thing I knew I had a full 15 of them.
So consider it my fall harvest bounty to share this with you all. While they may not all resonate with you – I bet you can find a few that do!
15 Things I Would Tell My Younger Self
Stay True 

To Who You Are

; but be willing to hear others points of view

Allow Space

; for multiple truths and perceptions
Be Agile; change is a constant, agility allows you movement
Don't Hold Grudges; today's enemies may be tomorrows allies
Speak Your Truth; but temper it with clarity and succinctness

Know When To Hold Your Tongue

; you don't have to win every argument or take ownership of a conversation

Find Comfort in Alone Time

; being constantly surrounded by people and distractions, won't allow you time for your own discovery of you
Don't Judge; the story playing in someone else's life is often not the one playing in your mind
Be Strong, but not at the expense of love, vulnerability, and sensitivity

Love Who and How You Want

; never let anyone define the way you love
Forgive Others; you may not forget, but forgiveness allows you to move on
Don't Be Afraid To Fail; because with failure comes knowledge and experience
Never Stop Reaching For Your Dreams; they don't happen overnight and they change, but they never leave you fully

Don't Get Stuck In The Binary

; being right or wrong, good or bad are just moments in time
Live Your Life; we only have one
Take that chance to make a change for the better by scheduling a free session to talk about how MentorSF can help motivate you to engage with a new tomorrow, today.  Visit my Individual Learner page to find out how.