Why You Need to Seek Advice Before Starting a Business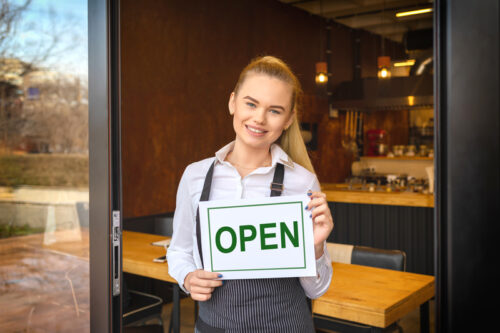 Starting a business can be an exhilarating and rewarding experience, but it also comes with its fair share of challenges and risks. Whether you're a seasoned entrepreneur or embarking on your first venture, seeking advice before diving into the world of business is crucial. We'll explore why you should seek advice before starting a business and how it can benefit you in the long run.
Get Another Perspective
One of the primary reasons to seek advice before starting a business is to gain another perspective. When you're passionate about your business idea, it's easy to become biased and overlook potential flaws or weaknesses. By seeking advice from mentors, business coaches, or experienced entrepreneurs, you can tap into their knowledge and expertise to uncover blind spots you may have missed. These individuals can provide valuable insights, challenge your assumptions, and offer alternative viewpoints. They can help you evaluate the viability of your business idea and identify potential pitfalls or opportunities you might have overlooked. Their guidance can serve as a reality check, ensuring that you approach your venture with a well-rounded understanding of the challenges ahead.
Figure Out the Technical Aspects
Starting a business involves dealing with various technical aspects, such as legal requirements, financial considerations, and operational logistics. Seeking advice from professionals who specialize in these areas can save you time, money, and potential headaches down the road. For instance, consulting with a business lawyer can help you navigate the legal landscape, ensuring that you comply with relevant regulations and avoid legal troubles. They can guide you in choosing the appropriate business structure, such as a sole proprietorship, partnership, or limited liability company (LLC), as most business owners prefer to avoid the double taxation of a C-corp.
Improve Your Confidence
Starting a business can be an intimidating process, especially if you're stepping into uncharted territory. Seeking advice and guidance from experienced professionals can significantly boost your confidence as you embark on your entrepreneurial journey. Discussing your business idea with mentors or business coaches, you gain validation and reassurance. Their support and encouragement can instill confidence in your abilities and increase your belief in the potential success of your venture. Moreover, their insights and guidance can equip you with the knowledge and tools to navigate challenges effectively, further strengthening your confidence as a business owner. Getting advice from those who have gone through similar experiences can provide you with valuable anecdotes and lessons learned. Learning from their successes and failures can help you anticipate and overcome obstacles, fostering a greater sense of self-assurance as you face the challenges of entrepreneurship.
Seeking advice before starting a business is essential for aspiring entrepreneurs. By getting another perspective, figuring out the technical aspects, and improving your confidence, you set yourself up for a stronger and more successful venture. Don't hesitate to seek advice from mentors, business coaches, and professionals in various fields. Their guidance can be the key to unlocking your entrepreneurial potential and increasing your chances of long-term success.
Did You Enjoy Reading This Article? Here's More to Read: The Benefits of Taking Regular Breaks While Working