Tips for Returning to Work After an Extended Break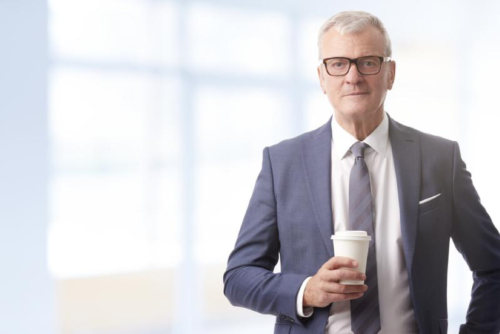 While the causes of extended work breaks can vary, it's no secret that returning to work after an absence can be tricky. There are many factors that can contribute to an inability to work, including a physical or mental disability, an injury, chronic fatigue, or even stress. As you prepare to return to work, you may be experiencing feelings such as stress, anxiety, excitement, or nervousness. All of these feelings are normal and valid, but there are several things you can do to ensure that your return to the workplace goes smoothly.
Make Sure You Are Really Ready
There are many reasons people have to take a break from working. Some are more personal than others. As such you should make sure that whatever took you out of the workforce for a time is resolved. As this work injury consultant explains, many work-related injuries affect your ability to do your job, or future employment, and even small injuries can become more debilitating over time. So it's important that things are resolved. If there was a workplace accident that caused it, make sure any personal feelings against your company you may have won't affect your ability to work. If your break was caused by a physical injury, make sure your job understands your physical capabilities and will accommodate.
Prepare Yourself Mentally
Make sure you prepare mentally for returning to work. Understand that, although there are many causes of extended work breaks, your coworkers may ask you for specific information. Decide how much information — if any — you plan to share. Keep in mind that office dynamics may have shifted or changed while you were away. This can be a bit tricky to deal with, but learning to interact with your office coworkers once again is important.
Understand Your Current Duties
If office policies or procedures changed while you were away, make sure you brush up on your current duties. Try to develop an understanding of what is expected of you as quickly as possible. This will help reduce stress, anxiety, and frustration as you begin to navigate your office once more.
Focus on the Job
While it can be easy to feel overwhelmed with your return to work or with your coworkers, try to focus on the job at hand as much as possible. When you focus on completing your work efficiently and properly, you won't be worried about what people are thinking or how frustrated you feel over your return to the workplace. This health and wellness specialist explains, if you focus on your work and do a good job there are many health benefits! People who work hard, and feel they accomplish good work at their job tend to be less stressed and have greater job satisfaction.
Reassure Yourself
Sometimes, taking an extended work break can be a confidence shaker. You might feel anxious about the idea of returning to your old job. Maybe you question yourself. This is okay! These feelings are normal, so it's important that you focus on reassuring yourself. Remind yourself that you're good at your job and that you were hired for a reason. When you focus on your credentials and abilities, you'll begin to feel more confident in your position.
<
p style="padding-left: 30px;">No matter what type of job you have, remember that returning to work can bring with it many different emotions and feelings. Regardless of what you've gone through, it's possible to return to work and to feel great about it. Just remember to take things one day at a time.