It's no secret that I'm a planner and journaling junkie.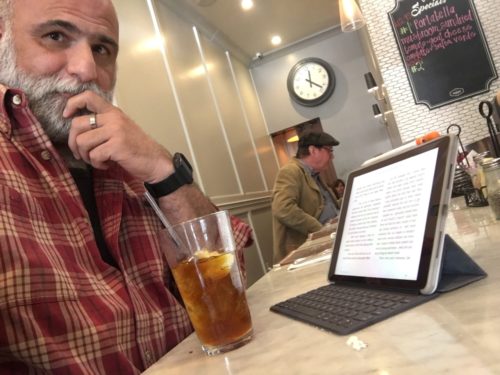 In fact, I've written about my love of journals in the past…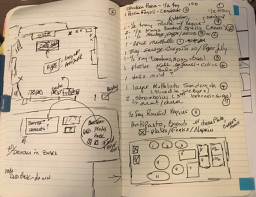 Not mention how useful they can be for the professional as well as the those recovering from illness or setbacks. I have collected many different styles over the years.  Some end up as favorites and some I had less than stellar experience within the style,  from expensive to handmade, limited edition finds. I even go so far as to create decorative bookmarks and planner/binder keepers for friends and clients from random thrift store finds.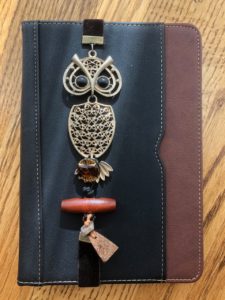 In the last two years, there's been an influx of electronic versions adaptable for both the laptop and the mobile device. Many of which offer monthly subscriptions as well as an annual or limited free plan. I dabbled in a few of them as well.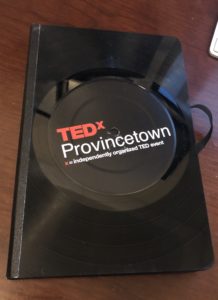 But in the end, "I keep coming back to the reality that I still like mapping out my ideas using pen and paper." I even have this year's personal planner/journal ready to go on January 1, 2019. It is one I picked up in August from TEDxProvincetown when I did the recent TEDx talk on size, body Image and how we shape our social success and yes, that is the repurposing of an old school record as the cover.
Well, it seems I am not the only one.
This is exactly why,  much like the search for the perfect fitting pair of underwear or favorite pair of footwear, I'm always on the search and often meet up with folks who express the same need for a "fix". Now, before you say – "ah this is an affiliate promotion", it's not. It's just my geeking way of saying "I found a new one!".
The newest kid due out and currently in Kickstarter phase is called The Content Creators Planner. My promotion of the Content Creators Planner is not as a paid affiliate or is being offered because of samples or promo material. I mention it because I really felt that it spoke to me and my need to balance how I create content. According it's developers Kim Doyle and Jodi Hersh it can help those of us looking for more balance and adaptable support to create a strategy that supports our creative and business goals.
The elements in the Content Creators Planner is said to help it's users "define our goals, map out our content strategy, shape content, schedule it and measure it!"
After listening to Kim and Jodi's pitch and seeing how strong they are with content development themselves, with only 16 days left in the Kickstarter, I figured now was the time to get mine. If you are looking for an "I deserve it gift" for yourself or someone else – the Content Creators Planner is a definite "try it" for those of us looking to capture and wrangle our content creation using old-school pen and paper coupled with designs coming from content creators themselves.
Check out The Content Creators Planner Kickstarter page, the website or the Content Creators Facebook Group. Kim also has a great podcast called The Kim Doyal Show