LGBT Coaches Bring MORE Diversity to All Professions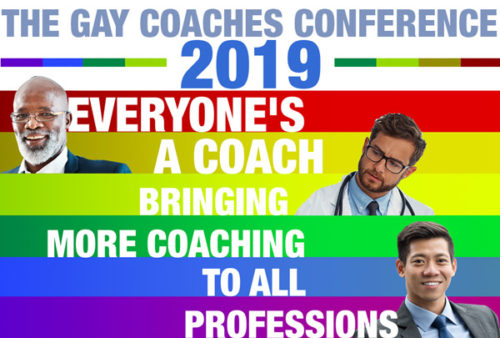 Ensuring space for diversity in the representation of Coaches to meet client needs.
Options matter to most Clients
---
---
Coaching is about meeting the right person to fill the right need to help inspire and enrich an experience.
Some clients prefer to choose Coaches by content specialty. Other by age, race even gender.
Sometimes clients who come from marginalized and stigmatized communities may opt to work with someone more closely aligned with the "world lens" they share. LGBT persons can often fall into this group as well. Now I don't mean to say that a non-LGBT professional isn't capable of working with LGBT clients.
Rather what I propose is that clients may find more comfort in the "sameness". In fact, it may allow them to reduce any feeling that they have to explain the context externally, before being willing to go internally. Even the most well-intentioned and informed ally to LGBT people has to learn about and experience it somewhere. That often provides a perspective that may or may not reflect a wider view held by those who are LGBT.
The Gay Coaches Alliance, 8th Annual Spring conference, May 2-5,2019
Registration is now open and they are still taking inquiries on participation options. This year's conference is hosted at Easton Mountain Retreat in Greenwich, NY. The theme this year is "Gay MEN – Everyone's a Coach: Bringing MORE Coaching to All Professions".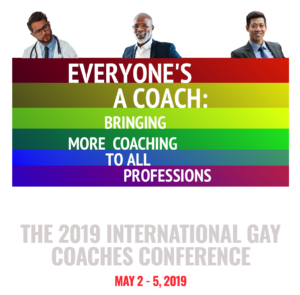 The hosting organization, The Gay Coaches Alliance clearly see the need for more coaches from the gay and bisexual men's community, as well as the needs of gay and bisexually, identified men. In fact, they put it out that way on the membership website
"Whether you're a coach in training, a practicing coach, credentialed coach, or master coach, OR if you happen to be a therapist, psychologist, social worker, spiritual director, minister, or other professional working with coaching…. WE want you to come".
I have several colleagues and friends who are on this group, including Leonid Frolov one of the two creators of the Flourish As Gay workshop on tour currently and they have always spoken highly of the conference.
For details visit http://gaycoachconference.com/more2019
If you are a Gay or Bisexual Coach, check out the facebook page at https://www.facebook.com/TheGayCoaches/ or visit the Gay Coaches Alliance site for membership details.