3 Ways to Promote Employee Growth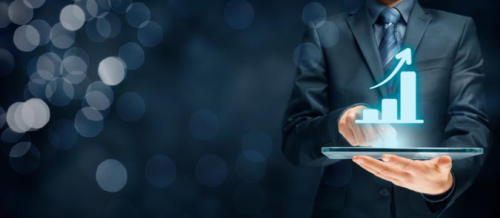 When you hire people who are driven, they always try to grow their understanding, skills and responsibilities because they know that this sort of endeavor leads to more opportunities and higher salaries. A business benefits from the growth of its leaders, and in turn, they motivate younger employees who want to eventually attain leadership positions of their own. It's your responsibility to furnish your employees with these growth opportunities. Here are some tips that can help.
Make Them Part of a Team
A business is only successful when everyone has a purpose, and the easiest way to let your employees know that they have an important role is by creating teams. According to SHRM, "Teams can execute more quickly, make better decisions, solve more complex problems, and do more to enhance creativity and build skills than an individual can." During the early phases, you should keep your teams small because this tactic reduces costly inefficiencies. On a team, there should be one leader and several talented employees who fully understand how to tackle specific objectives. If the leader gives each individual one significant job, every team member will feel important throughout the project. This strategy also gives each employee a major responsibility.

In order to develop young team members into major players, you'll need to give them more opportunities immediately after they produce solid results. By keeping your teams busy, everyone will constantly grow and develop new skills that could benefit the company.
Provide Peer-to-Peer Learning
Peer-to-peer learning is a process that can enhance how efficiently everyone tackles projects together as a team. According to Instructure, "When people want to learn new skills at work, most start by asking their bosses to help them — but the second most common way employees learn is from their peers." If your business has seasoned employees and young employees, you should put these people on strategic teams together so that they can learn from each other. Your veteran employees can teach newer individuals about the importance of marketing using print materials. Whenever you run a digital campaign, the newer employees can work strategically with older employees in order to explain effective social media tactics.
Utilize Training Programs
Training programs can help employees grow by giving them opportunities to learn new skills. Some programs also help employees consistently maintain certain skills during periods of growth.

When designing training programs, according to eLearning Industry, "take time to define the parameters that will act as the foundation of your program — defining learner personas, goals, and success metrics." For example, if you want to boost customer services by reducing disputes, design a workshop that covers the best ways to communicate with customers during various situations. This type of workshop should cater to employees who want a higher position in the customer service department.

Because business is driven by communication and teamwork, everyone must grow together. If you use these tips, you'll scale your company and promote many employees along the way. For more help to create unity in a new team or for help mentoring an existing team in your business, contact me to schedule a session today!