3 Ways to Keep Your Team Members on the Same Page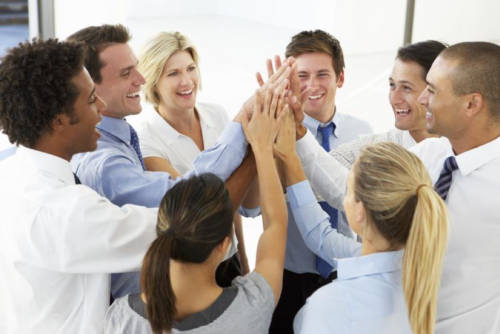 Communication among team members is vital for business success. When a team is not communicating well, it will lead to a loss of efficiency and will have other hidden costs. Here are some ways to keep your team cohesive and functioning as a unit.
Frequent Meetings
While many people dread meetings, they are a valuable tool for enhancing communication. CIO says that people are more likely to hone their message when they have to say it in a person's presence as opposed to online. Employees are more conflict-averse when they are speaking face-to-face, so a meeting is a useful tool to get people working together. Frequent meetings are a means to make sure that people are being heard and have a chance to express their viewpoint. Most people like an audience for their ideas and appreciate the opportunity to share what is on their mind. Also, meetings are a motivating metric to make sure that people are prepared and are doing their work.
Online Project Management
EPMA recommends that every project can have a dedicated site where team members can collaborate, share documents, raise issues, and so on. Online project management provides a centralized depot for your team to communicate with each other. When the information is in one dedicated place, it is easy for the team members to log on and access what they need. Also, this type of online communication means that any idea that is expressed by a team member can be easily seen by everyone, as opposed to having to broach the idea separately to each individual.
Team-Building Events
Having your team get to know each other outside of the work setting can help facilitate their communication on the job. The Bizarro Blog says that when employees have an understanding of who the other employee is as a person, they will be more likely to show them the personal respect that is needed to maintain the proper communication. Scheduling occasional team events outside of the office will help your team learn about each other. Be creative in planning these types of events in order to encourage employees to take the time to join them. Consider scheduling them during work hours to obtain the highest level of attendance.
Teams can communicate well when management sets the right tone. This can be achieved by finding various means to encourage people to not only share their point of view but also do so in a respectful manner.

Is your team in need of some counseling and mentorship? Sign up for a Group Workshop!