What You Need to Start a Woodworking Business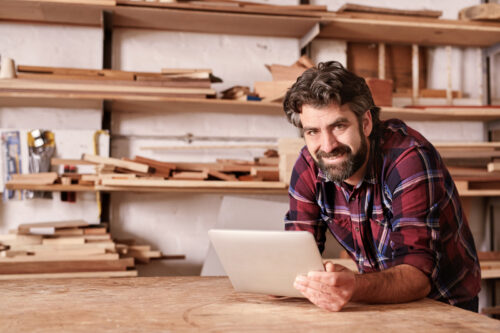 Starting your own woodworking business can be a very rewarding experience, both financially and personally. However, there are a few things that you will need to do in order to get started. Here are the basic steps that you need to take to launch your own woodworking business. So if you're ready to make some sawdust and start building beautiful pieces of furniture, this is for you.
Work Space
One of the most important things you need to start your own woodworking business is a dedicated workspace. This can be anything from a small corner in your garage to a large workshop out back. No matter the size, it's important to have a space where you can spread out your tools and work on your projects without interruption. It's also important to have good lighting and ventilation in your workspace, as sawdust and fumes can be dangerous if inhaled. With a well-equipped and comfortable workspace, you'll be able to focus on your projects and create high-quality pieces that your customers will love.
Equipment
A woodworking business requires a lot of equipment to get started. However, one of the most important pieces of equipment you need is a router. A router is a tool that helps to create smooth, interchangeable cuts in wood. It can also be used to create decorative designs and patterns. While you can find routers at most hardware stores, they just don't make them like they used to. Older machines were built to last longer than today's machines. As a result, it's important to invest in a good quality router if you want your woodworking business to be successful.
Licensing and Paperwork
Any businessperson will tell you that one of the most important things you need to get started is licensing and paperwork. Not only do you need to make sure your business is legal, but you also need to be able to show potential customers that you're a legitimate business. For a woodworking business, this means getting a business license and insurance, as well as setting up a system for tracking inventory and sales. Luckily, there are plenty of resources available to help you get started on the right foot. With a little effort, you can be up and running in no time.
The world of woodworking can be an exciting world for those who care for the craft. Starting your own woodworking business can be a great way to make a living from your passion. If you want to start a woodworking business, be sure you have these three things to get on the right path.
Check out this article on what to do when you're injured on the job!