What to Do When You're Injured on the Job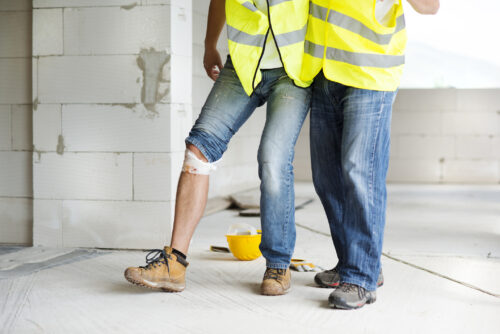 Getting injured is never a fun experience, but it can be even more complicated when you are injured while you are working. It is important to take care of your injury appropriately when it happens at work so you can get the compensation that you need. Here are a few important steps you need to take so you can make sure that you recover well and are compensated appropriately for your injury.
Visit the Doctor
Going to the doctor is an important step that you need to take any time you are injured, especially when you are injured on the job. You should do this first so you can receive care and be on the right path to recovery. But you should also make sure to visit the doctor so you can properly document your injury for your workplace. That way there won't be any confusion about what happened or where you were injured. Some workplaces have particular doctors that they work with for injuries that happen on company premises.
File a Workers' Compensation Claim
You also need to go through the process of filing a workers' compensation claim. If you aren't sure how to do this at your workplace, you should be able to find out by communicating with your company's HR department. Workers' compensation claims need to be filed quickly to raise your chances of getting a payout. The HR department should be able to help you navigate the paperwork and get you in touch with anyone you need to talk to. Getting this done early will also help you to relieve some stress and get straight to your recovery.
Get a Lawyer
In some cases, you may need legal representation after you have been hurt on the job. Companies with employees are required to have worker's compensation insurance and are liable when you are injured on the job. If your employer isn't doing what they should to take care of your needs and help you to recover, you may need legal help. A lawyer can help you to navigate the system and make sure that you get the coverage you need to be safe and healthy after being injured at work.
When you are injured at work, your safety should be the first priority. So take care of yourself first and then make sure that your workplace knows what happened as soon as you can tell them. Additionally, make sure that you document things properly so you have support in recovering from your injury. 
Check out these business tasks that are too time-consuming to do yourself!