Tools You Can Use to Evaluate Job Candidates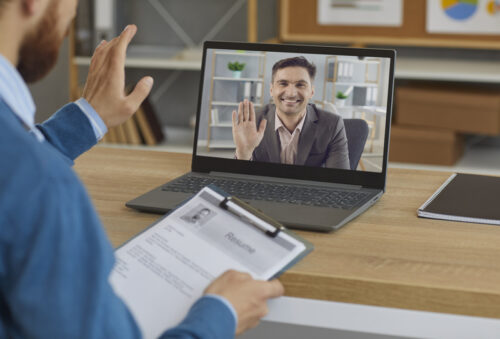 Have you ever felt like all of your job candidates presented the perfect resume and perfect interview and don't know how to choose between them? Often, to find the best employees, you need to dive deeper into the interview process. Here are a few tools you can use to evaluate job candidates more thoroughly and effectively. 
Tests
First, you can have your job candidates take a series of tests to learn more about them. For example, you could have them take a personality test or an honesty test to learn more about their personality. You could also have them take a pre-employment skill testing quiz to analyze specific skills that they would be using in their potential job. 
You can also have them take achievement tests, aptitude tests, agility tests, and more. If your job requires a lot of physical labor, drug tests or medical exams might even be helpful. Seeing the results of these tests can help you to understand the mind, thought process, education, and work ethic of the job candidates that you're considering. 
Social Media
Another tool that you can use to evaluate your potential job candidates is examining their social media profiles. Nowadays, about half of employers examine their job candidates' social media before continuing with the interviewing or hiring processes. A third of employers find content that makes them more likely to hire a candidate. Professional networking profiles, like Linkedin, can be helpful, but social media profiles will reveal a lot more about a person. 
Even if your candidates have private social media accounts, you can still find out a lot about them through the pictures and information that they post in the public section of their profile. So, make sure that you take time to learn more about your employee by examining their social media profiles. 
References
Finally, don't forget to utilize the references that your job candidates have listed on their applications when you're working through the hiring process. Talking to the provided references can teach you a lot about an individual's personality, work ethic, and past experience. Their references might include former employers, supervisors, professors, and more. These contacts might reveal important information about a job candidate that could persuade or dissuade you from hiring them. 
So, if you're starting the hiring process and trying to figure out what tools you can use to evaluate job candidates, remember this article. You can use tests, social media, and references to learn more about your job candidates. This will help you to learn about their strengths and weaknesses that weren't highlighted in an application or interview.
Did you enjoy this article? Here's more to read: How to Deal with Burnout in Your Career