What Your Smile Says About You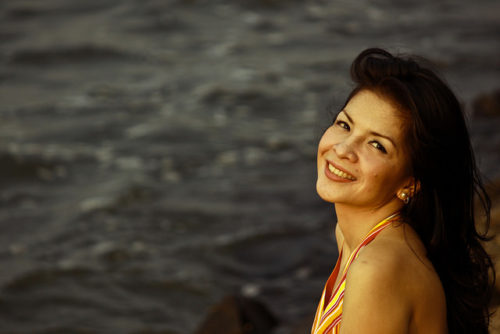 "Smile! It increases your face value"
— from the movie "Steel Magnolias"
Your smile is one of the first things other people see. A beautiful smile can portray a person who is outgoing, friendly, likable, and approachable. It can show the world that you take care of your teeth and take pride in your appearance, but it also shows people that you "see" them with a more open perception. In our society, a beautiful smile says a lot about the person. Also, an unpleasant smile (or in many cases the lack of ever smiling) can often have a negative impact on an individual's life. in a society where the first 3 seconds of meeting people make an assumption of you – a smile can be an important start to most things. To learn more about what your smile says about you, continue reading.
Are You Trustworthy?
Those with healthy, white teeth are often seen as more honest. People are more likely to trust you in relationships and business endeavors when you have a friendly smile. Part of the reason for this may be that people who take care of their teeth and appearance are often more likely to be more hardworking and ambitious.
How Friendly Are You?
A gentle smile often portrays an individual who is friendly and kind to others. People are much more likely to approach those who take care of their teeth. A beautiful smile can often mean more friends and better relationships with the people in your life.
Are You Happy?
People with healthy smiles are more likely to live happier lives than those who are unhappy with their appearance. Not only does a sweet smile boost your self-esteem and confidence, but it also impacts other aspects of your life such as relationships, jobs, and friendships.
How Healthy Are You?
Your dental health represents more than just the way you look. Good oral hygiene is linked to better overall health. Those with beautiful smiles tend to live longer lives and are less likely to suffer from conditions such as heart disease, diabetes, and reduced immunity.
How Outgoing Are You?
Having a friendly smile and self-confidence often go hand in hand. Those who are more confident with the way they look are much more likely to be outgoing and have more friends. A gentle smile will help you feel more comfortable with approaching others, which can often mean better relationships and job opportunities, too.
Your smile is an essential part of your outward appearance and can significantly impact your life in various ways. Good dental hygiene and regular visits to the dentist are crucial to maintaining a beautiful, healthy smile. According to Sabal General Dentistry, "improve the health and look of your smile with comprehensive cosmetic and restorative dentistry treatments." Visit a dentist today to book an appointment and obtain the beautiful smile you want to achieve. Don't let the fear of visiting the dentist get in the way of your moving forward. Today's new technology has greatly lessened the discomfort and time to give you a fresh new look.