Talk to the Professionals; It Could Make Your Business Much More Successful
The Power of Talk
If you are looking to start a business, you do a lot of thinking. But you always need to remember to talk. Yes, it can all get to be overwhelming. After all, there are many issues to think about. You need the right tools and resources, or you could fall into common pitfalls and risk losing your momentum early on. From the traditional "Informational Interview" to professional networking, engaging and talking to other professionals in and out of your area specialties is important. Here are a few crucial professionals when starting your business to ensure you have the best profits and least amount of expenses possible:
Accounting and Taxes
Taxes are nothing to play around with when it comes to your business. There could be significant consequences if you don't have the right tax and business structure from the start. Get tax help from a pro, such as a CPA in Cleveland if you are based in that area. No matter where you are, make sure your tax professionals and accountants know that area.
They can also advise you on the best structures and accounting methods. You might need to write off inventory at the end of the year to catch a loophole or even have overseas parent companies if your situation is the right one for it. Don't pay more than you have to, instead have additional cash to invest the way you want to by being smart from the start. According to J. Donohoe Associates, accountants help "provide solutions for businesses to efficiently manage, minimize, comply and plan their state and local taxes."
Marketing
Marketing is the most crucial part of your image. If you don't create it with the right branding, then the media will do it for you. And if you leave it up to them, you might not like what you say. Have active social media campaigns by hiring those who are the best at what they do. You won't regret it.
Marketing professionals will show you what your brand needs in order to improve or appeal to your audience. It is this brand that will keep customers coming back. Don't do anything to hurt that brand. Do all you can from social media interaction to digital marketing, and even contributing to fundraising efforts for various platforms. Positive reviews and outlooks toward your brand will make a huge difference for your business. If you aren't sure how to bridge the emerging and changing social marketing landscape – check out my post "adopting the use of social media platforms in small business"  or the MentorSF Bootcamp and other sessions or contact me for help.
Product Creation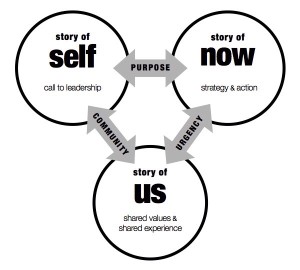 Without a great product, you won't be able to increase sales, organic traffic, and revenue. Products that are inspiring will sell themselves by having customers want to share them with others. If you have a weak product but great marketing, then you are merely scamming people. So for the interest of higher profits and responsibility, seek the experts on how to make the best solution for your market. They can even help you design it in a way that reduces costs.
When it comes to starting a new business, it is not easy. It is essential that you speak with the right professionals so you can put your business in the best position to succeed. That way you don't make mistakes that set you back regarding time and money. Instead, you can enjoy dominating your market by having the ear of experts in key fields.