Read? Who has time to read these days?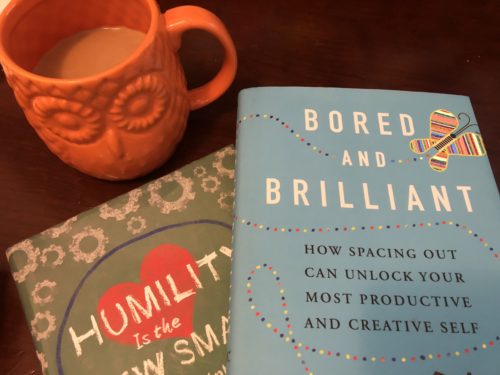 I do… In fact, I read a lot.

And when I say a lot, I mean I average 2-3 books a week sometimes in addition to work required reading and newspapers. I will read anywhere. Always have, even as a child. My Dad used to value reading and it was the one place we always connected on. It's not always the lofty social or political stuff. Sometimes it is just fun stuff. For instance, I just finish the series Sky High Pies Cozy Mysteries by Mary Maxwell  This mystery-themed series is based on the concept of Cozy mysteries; accordingly to Wikipedia a cozy is a "subgenre of crime fiction in which sex and violence are downplayed or treated humorously, and the crime and detection take place in a small, socially intimate community" (think "Murder She Wrote"). While not Shakespear – they are a perfectly fun way to spend a quiet afternoon in the sun or rainy weekend reading. Of course, when this type of genre won't do, I tend to default to my classic horror genre (don't judge) with an occasional mash-up of horror and cozy my writers such as Michael Todd and his "Protected By The Damned" series or Michael Anderele's (who coauthored with Todd on the Damned series) "The Kurtherian Gambit" series with it's mash-up of vampires, werewolves, and sci-fiction space travel all packaged in an adventure setting. Remember.. don't judge me, I need the mental break sometimes.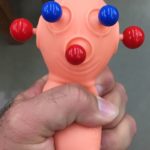 In May I Read…
But I also make an effort to read at least one book a month that explores ways to engage myself for the better – not so much in the self-help fashion as James Redfield's The Celestine Prophecy, rather more in a "what if I considered doing something or thinking and acting differently" kind of way. Last month I spent some time with Edward Hess & Katherine Ludwig's "Humility Is The New Smart: Rethinking Human Excellence in the Smart Machine Age".
I can't say I loved it. I had to struggle with some language nuances that I found judgemental and minimized some. professional skill sets, but when I let some of that go (I suppose that was one of the book key lessons is the "quieting of the ego" as they call it) I did find some interesting ways of looking at the very trending theme of mindfulness.
While mindfulness as a tool for personal development  is not something new, and I had been of fan of it as a method many years ago when I worked in substance use treatment programs, this take encourages the reader to see it as a professional skill set that some organisations are even implementing as part of a commitment towards workforce staff development as a way to inspire new ways of leading and collaborating both in the work setting and externally with consumers and clients.
What About This Month?
So this month I jumped feet first into Manoush Zomorod's "Bored and Brilliant: How Spacing Out Can Unlock Your Most Productive and Creative Self"
. I came across this one, from recommendations from a pal who was also reading it and heard the author speak "about the ways to "unlock your, most productive and creative self". I actually started this one in March, but then life took over and I didn't get very far until I added it to my "to do" list for this month.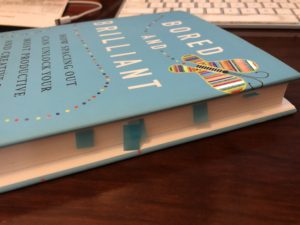 So far I am just into it a few chapters in and already find that I am liking it. I tend to not like to highlight in my books (maybe it's my upbringing that books were important and not to be written in) but I am a huge fan of post-it tabs! Even if my journals and notebooks look like a crazy man sometimes. I even made myself a special bookmark (I make others using vintage jewelry as a hobby – you can read about those here) for it!
So far into  "Board and Brilliant", I have to say it is hitting me in all the right? wrong? places. I am someone who is always on the move. Last month alone, I worked my traditional full time job, had more clients generated here for mentor and coaching, taught two online classes all while being the full-time nursemaid, cook, cleaner, laundry person, bottle washer, driver, dog walker, etc for the last 6 weeks while my partner has been recovering from unexpected foot surgery. So my creative time has been stretched at best.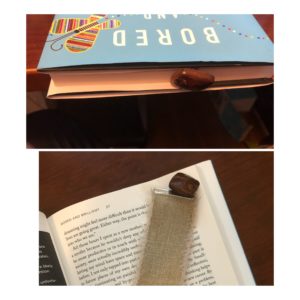 I did manage to make and design some new bookmarks with a stash of vintage leather buttons as well as several of my favorite journal keepers to submit as auction items (You can read more about them on my personal blog BiteTheRoad.com and the extras will get added to the Etsy store later this week) But my mental creativity has definitely been lagging and the thought of just "spacing out" made me feel guilty and unproductive.Especially problimatic as I have scripts for a storytelling event here in San Francisco in April and my first lisceneced TEDx Talk in Provincetown this summer due.
But The Reading Will Continue
Well more to come as I work my way through Bored and Brilliant: How Spacing Out Can Unlock Your Most Productive and Creative Self" and I plan to share any insights I glean along the way. For now, I will leave you with this page shot right from page 13. Really, folks – you should check this book out.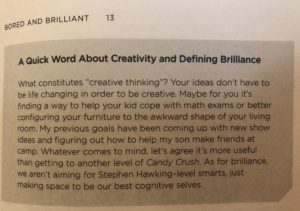 Note to readers: All book reference links are affiliate links to Amazon, more as a point of navigation. You are more than welcome not to use them if you prefer to do your own search manually, please do so. Affiliate links allow for a tracking mechanism to see what material I share about sparks interest with readers, inspires them to purchase etc. Yes, I do get a small percentage of each sale, but it also means I don't need to create a MentorSF bookstore and worry about inventory, markup pricing etc.  
SaveSave
SaveSave
SaveSaveSaveSave
SaveSave