How to Win New Opportunities in Another Career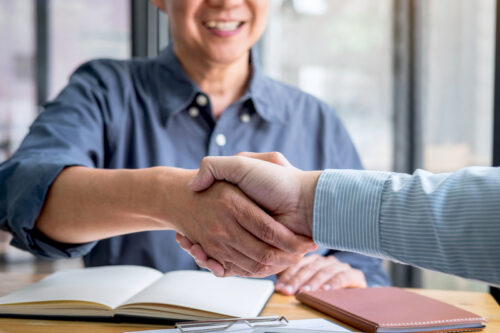 Part of a "career" is development—in skills, in roles or duties, and in opportunities for more of whatever you intended to do with that position. If you are looking for ways to access these opportunities (especially in a new career where you are fresh to the scene), start with networking, additional schooling, and side projects to get you the increased exposure you need!
Find Networking Opportunities
Building relationships with people—with everyone—should be your priority in career advancements. Look for opportunities to connect with people within your field. Conventions, lectures, presentations, and regional meetings are chances to network, to introduce yourself and your skills to people who may be able to use them. Talk with everyone you can, and offer your time or resources. Let them know you are ready and willing to work with them on their projects! Networking expands your reach more than a good resume can, so take advantage of these opportunities.
Go Back to School
Another means for further opportunities is to become qualified in more (or specialized) areas. Consider going back to school! Attend training that will certify you in specialized skills, setting you apart from other professionals. The more skills you can offer, the more you will find opportunities to utilize those skills. These "specializations" range widely—you can become licensed in managing human resources in business, in a trade you may look into expanding your options with various materials, or if you want a marketable skill to get you into the community scene you may consider licensure for real estate. Real estate courses typically require several hours of instruction. This is an easy way to add a valuable skill to your resume. Whatever you choose, adding education and certification to your skills set will open many doors for you!
Start Personal Projects
Combine networking, education, and personal passions by coming up with personal side projects. This demonstrates to employers that you are dedicated to furthering your impact in the field you are in and it gives you a reason to reach out to people in and out of your normal circle who may be interested in investing more! Utilize your resources, stretch yourself, and experiment with new ways of completing tasks. Be innovative! New ideas mean new opportunities to show your abilities to grow as an employee and therefore help grow the business you work for.
Even in a new career, you can find ways to increase your opportunities and develop as a professional. Improve your relationships, knowledge, and ideas. You'll find doors open for you quickly!
Read this next: How to Know When It's Time to Call Quits on Your Career