Getting that initial reading-list for 2018 started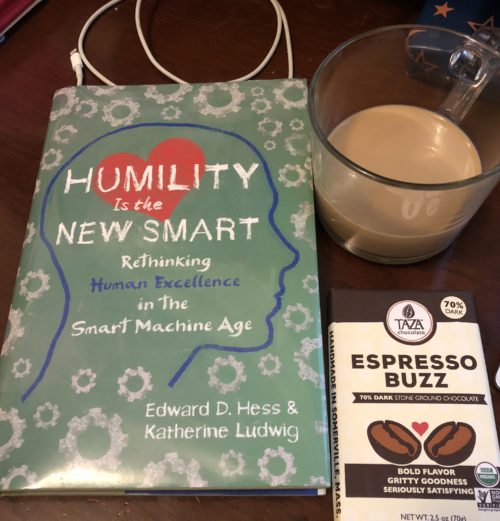 Reading-list 2018
Got my initial reading-list for the new year made last night. I usually keep two versions, one for more social and personal stuff such as the list I posted today on my personal blog BiteTheRoad.com today. Then I try to come up with a least 5 new books for professional goals that I want to include.
The social read-list includes:
But by next week I will be adding to the 5 MentorSF Reading group.

I know the first on the list will be Humility Is The New Smart; Rethinking Human Excellence in the Smart Machine Age (Hess & Ludwig, 2017)
SaveSave