It may be winter; but its time to start thinking about getting your digital media "vessels" back in the water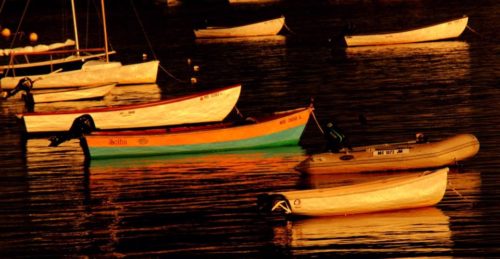 Its my favorite time of the year to catch up on all my missed blogs (especially while weeding out all the pre, pre-pre and post holiday junk mail).
I came across this one via @Buffer which I likes simply because it laid out some trending new digital landscape options and tools. So while they may all not be one that is useful to you; knowing they exist allow you to keep your "mental tool chest" full.
The 20 Best New Social Media Tools to Try in 2017 (And How to Use Them)
Written by Alfred Lua, Nov 16, 2016
The social media world is a fascinating one.
Every so often, a new social media platform emerges to capture our attention (Peach) or become part of our daily lives (Snapchat).
The social media tools landscape can be just as fascinating — and robust!
Every week, people build and launch new social media tools, empowering us marketers in our day-to-day work. To give you a sense of how amazing the landscape is, here's a graphic of some of the social media tools available: social media management, listening, analyzing, content creation and more. And here's the even crazier part: The graphic (from Buddy Media) is four years old. Imagine how jam-packed it'd be today!
To make it easier to find the tools that are most helpful to you, here's a look at all we'll cover in this post. Feel free to jump to any that catch your eye!
We've also added these tools to a Product Hunt collection for easy browsing and bookmarking. Feel free to check it out there to see the conversation about each of these great tools.
For full story: HERE