Looking to Boost Your Career? 6 Ways to Improves Your Chances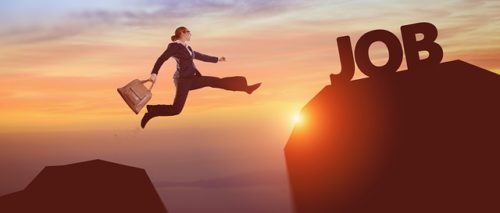 Many people want to take the next step in their career. There are plenty of ways for people to advance in their career and get the promotion they have been working for. Here are some tips on improving your career over the next few years. One of the key factors is that you must stay engaged in the process. It isn't something you can't start and stop, then wait for something to happen.
Experience
Gaining quality experience in your field is one of the best ways to move up in your company. Some people focus on earning money early in their career. However, the people who have the best careers typically focus on gaining experience at first.
If a new opportunity comes up at your place of work, you should take advantage of it. There are many people who get comfortable and stay in the same position for many years. Getting an online degree is a great way to get your career going again. Combining education and quality experience is the perfect way to advance in your career.
Education
An online degree program is one of the best ways to improve your level of education. Over time, education is the best way to increase your chances of getting promoted. A lot of companies will not hire people past a certain level without advanced degrees.
An online degree program is perfect for working professionals because it allows you to get a degree without quitting your job. There are many working professionals who go to class at night in order to advance their career. With all of the online degree program options in the market today, you should be able to find something that will meet your needs and is affordable. Some companies will even help employees pay for advanced education.
Networking
Another important aspect of getting promoted is to network with your peers. Networking is a great way to learn about various areas of your company and industry. In addition, people like to help people who they have a relationship with.
Networking is not difficult, and it is one of the best ways to improve your odds of success. Every few months, make a goal to interact with people throughout the company. Few people are intentional about networking, and this can help you separate yourself from others in your department.
Certifications
Getting additional certifications in your field is a way to stand out from others in your area. There are some certifications that require college classes or passing a test. These are usually the certifications that will actually add value to your career.
A certification in your field, especially in a technical area, is a great way to demonstrate that you are an employee who cares about your personal development. In addition, online education options today can help you prepare for these certification tests. Do some research in your field to determine the certifications that hold the most value.
Volunteering
Although it sounds strange, volunteering in your field is a great way to make new connections and gain experience. There are many volunteer organizations that are in need of help from working professionals. Not only can you bring your skills to an organization that needs your help, but you will be able to learn a lot during the process.
Now is a great time to start looking for an organization to work with that you are passionate about. With so many options today, there should be a company that you can find to help in the coming years.
Overall, it is possible to take your career to a new level and get the promotion you have always dreamed of. Many people get frustrated too early in their career that progress is not being made. Instead, focus on areas that you can control in order to take your career to a new level.
DREAM
That's right. DREAM.  Never stop dreaming; of the future, the now and especially what you want in your world.