Is Hard Work Enough to Land Your Dream Job?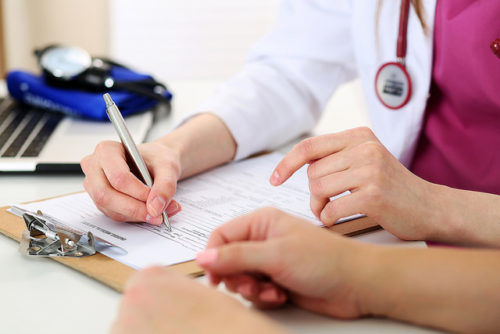 The Dream Job Recipe
They say that if you do something you love, you will never work a day in your life. When you are lucky enough to have your dream job, this statement is most certainly true. However, for many, finding your dream job can be a difficult task, especially if your dream job is competitive or difficult to attain. If you are one of those people searching for your dream job in your dream career, I have a few tips to help you land that dream job. Here are a few things to keep in mind as you search and apply for that dream job. Remember – if you dont see the one you want – make it create it!
Dream Job Ingriedient 1: Know What You Want
Before you can start looking for your dream job, you need to know exactly what you want in your dream job. Many people who aren't sure when they first graduate high school might work for a while before pursuing an online degree in business or even an online nursing degree later in life. In this way, they know what they want, and this is how they are pursuing it. The first step is to know exactly what your dream job is and how you can pursue it.
Dream Job Ingriedient 2: Flexibility Matters
When you are pursuing your dream job, you need to remember that flexibility is important. It's not always easy to secure the exact job of your dreams. For example, a writer might need to be flexible with their dream job. If they want to be a novelist, they might need to be flexible to work as a journalist for a time. Either way, flexibility in the job force is a key to getting and securing a great career. It might not seem ideal at first, but many employers enjoy seeing someone who is willing to be flexible with their job.
Dream Job Ingriedient 3: Be Unique
Being unique is another important key to securing your dream job. Your unique skills, talents, and features are one of the reasons why employers are quick to hire you. If you have skills and talents that are unique to the job you are seeking, your potential employer will be more likely to hire you for the things you can bring to the table. Your resume should also be unique to show your potential employers how qualified you are for this job.
Dream Job Ingriedient 3: Be Authentic
Understanding who you are in the work place is as important to success as is fitting in. The best way to do both is try not to push it, don't fake what you aren't and use the power of "neutral stance" before jumping into any office dialogues or positional strategies.
Dream Job Ingriedient 4: Be Ready to Work Hard, it isn't going to be handed to you
Finally, the best way to secure the job of your dreams is to work hard. In this day and age, many people seem to struggle with this. However, there is nothing better than hard work, especially when you are trying to secure a job. Employers will see the hard work you are putting into the job, and they will be excited to hire you for a position. If you are qualified and you work hard, your chances of getting a position in your dream career are high. Remember to be flexible with your work while also working hard to better your chances at that dream job.
Dream Job Ingriedient 5: Stay Motivated
Like it or not, in addtional to hard work, time plays a key factor. True success and gain comes with perseverance, time and sustainably moving towards your goal. Gone are the days of timeline to retirement – now it is about being the best, learning from the fails and knowing how you value yourself at the end of the day.
Conclusion
Working at a job you love is not like working at all. In fact, these jobs can often be fun and keep your days happy. You might even enjoy going to work every day if you have a job that you love. Dream jobs are a great way to enjoy the work you do and earn money while doing what you love. If you are attempting to secure a position at your dream job, you should remember to be flexible, be unique, know what you want, and work hard to obtain your dream career. By following these tips, you could be well on your way to getting the job you love and the job you have been dreaming about, no matter what that job may be. What's your dream job?