Industries With Currently Thriving Job Markets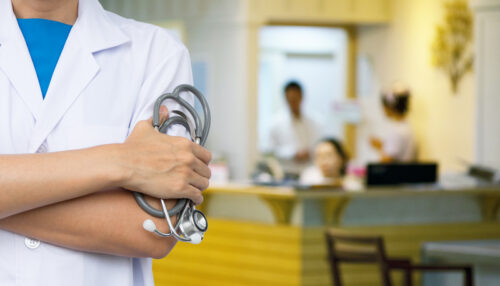 It can feel stagnating to work in a field that seems to be fizzling out. There are few opportunities for growth, and it is easy to feel like your efforts don't hold a lot of meaning. You might be wondering if it is too late to switch careers. Luckily, it is never too late to follow your heart and be true to yourself. Especially if you can find a niche within one of the following thriving job markets.
Healthcare
The healthcare industry is booming, and, by all appearances, will continue to thrive well into the future. There are far more needs for care than there are doctors, surgeons, nurses, physical therapists, and more to fill those needs. There is always a dire need for trained and licensed professionals to enter the healthcare industry. Mental health care is also on the rise. As more and more people are finally open to addressing their mental health, more psychologists, psychiatrists, and therapists will be needed. Much of this care is going virtual, opening the field even further. On the tech side, AI and technological medical solutions continue to advance, demanding talented engineers, analysts, and researchers. If you are interested in healthcare, now is a fantastic time to acquire the necessary training and offer your talents to this booming field.
Real Estate
Home prices are at an all-time high, thanks to a solid post-pandemic rebound. Mortgage rates are holding steady, jobs are readily available, and inventory is relatively low. At the same time, interest rates are low. Home buyer traffic is extremely high throughout the United States, making now an excellent time to become a licensed real estate agent. In today's market, homes are selling after just 19 days of listing. If you are passionate about real estate, find out how to get a real estate license in your state. Each state has different requirements for giving a real estate license. Real estate is an excellent second career, because it is both flexible and fulfilling.
Tourism and Hospitality
Although tourism and hospitality took a major hit during the pandemic, it is reviving now, and is projected to grow significantly over the next 5 years. That means that jobs are opening and job security should stay high, making now the perfect time to enter the industry. One thing that makes the tourism and hospitality industry so compelling as a second career is the opportunities for personal travel that it often affords.
If you are looking for a fresh start, knowing which industries are thriving is critical. When you enter a booming field, you can be sure to find a job, be offered growth opportunities, and feel like you are an important part of something big. It is never too late to realize your full potential!
Check out this article on how to ensure job security over the long term!