How do I get started with an online blog? (Part 1 of 2)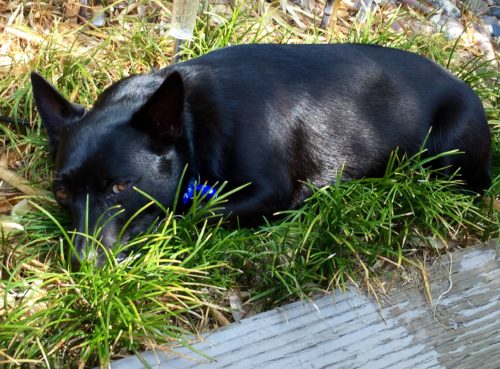 This is one of the more common questions I get from friends and clients and can often be the simplest or the hardest one I get to respond too. In short; that all depends on what you are hoping to do. So instead of trying to promote and navigate you to any one platform; I will offer you a few of my top 10 initial questions and thoughts on what to consider and then include some supporting links that I have relied on over the years. Some of these points I can't answer for you and they just need to sit in your head until you feel comfortable with them. While others I can offer you my insight or thinking on them.
Today's post covers the follow themes:
Ask yourself; Why you want a blog?

What do you want to blog about?

Do you intend to be a "Content/Media creator", "Content/Media pusher" , "Media voyeur " or philosophical thinker?

What platforms do I use and why?
For tomorrow's "part two" I will share my thoughts on these themes:
Who is your audience?
What is your budget?
Who else will need access with it and what membership needs might you have to include?
How will you go about getting support?
How will you promote it?
What other social media platforms and integration do you want to consider?
(ed note: Over the course of drafting this I realized it was longer than I intended so I have broken it into two posts, going live over two days.)
Ask yourself; Why you want a blog?

What will make your blog different from other out there?
 Will your blog also serve as a website or will it need to integrate with one (or will you need that too?)
What do you want to blog about?

How often are you willing to update it?
Richard Brownell from PRNews had a great list of "thinking bullets" with his "Ten Rules" that I shared in January 2016 (his original list is no longer online).

Do you intend to be a "Content/Media creator", "Content/Media pusher" , "Media voyeur " or philosophical thinker?

This is one of the "Big Thinker" questions. One of the discourses that seems to come around from time to time is the difference between those who are "create ", meaning they are making and original thought, generated from insight, experience, knowledge, experience etc. Then there are those who prefer to "push"; these are the folks who like to simply share out items that they find interesting or timely. The third group is a hybrid. they tend to see something, then perhaps build on the thinking, sharing and including content, sometimes adapting or offering alternative ways of looking. Each of us, has to decide where we lie on the spectrum. I tend to move around based on my time and what else is happening; but feel that the more original and creative my content it- the stronger the impact and response I get.
Media Creators –  they tend to be original thinker's who like to put out content that is fashioned as new, innovative or share fresh perspective.  They may like to express themselves and thoughts openly and publically and because of that are willing to take the occasional hit from critics on those opinions. Other folks are more into the "Media Push" camp – they are folks who like to share controversial or interesting content links with others along with some appropriate side or anecdotal information to frame the content. There is a third group, I call the "Media Voyeur". This camp of folks tend to like to read many different streams of content, in some cases opposing blogs and prefer to contemplate the content and either process it verbally in day to day conservations or in social media outlets that don't actually link to the original post. And yes – you can be a mashup of any or all three. The real secrete is knowing your style and then finding the tools to act on it.
What platforms do I use and why?

I have worked with several blogging platforms including WordPress (both WordPress.com and WordPress.org depending on your needs), Drupal, Live Journal, Dreamwidth.org; but seem to come back to WordPress  each time. Some of the new mini and micro blog sites (which can also serve as scaled down websites), which are even simpler to use, often free and have great visual presence include Squarespace.com (is a great design for those who need a strong visual presence  but falls short for me on the written word), Wix.com and Weebly.com (This one I used recently for a small nonprofit because of its template based system and simple navigation). 
Another reason I lean towards WordPress is I like the simple and built in use of the Jetpack feature. As it has evolved, JetPack has saved me a huge amount of time managing fixes and offering features that a new user to WordPress may not have the experience to access from the rather massive plugin directory that WordPress offers. Also a strong functional need to understanding the "hosting" process. While I use GoDaddy.com for many of my site hosting needs, WordPress.com users will find that its Pressable service is a pretty intuitive option as well.
Now don't forget you can also use micro-blog platforms as well. These usually fall into the category of limited functionality/feature set but offer lots of flexible and ease of use. Some that come to mind is Tumblr.com, Twitter.com (if your personal blog challenge is to keep it to 140 characters per thought), and Medium (one of the newer blog/storytelling platforms to get a lot of attention of late) Facebook Pages or Groups ( keep in mind that Facebook.com itself was designed for the individual and allows you to create "pages" and "groups" to promote or feature. For instance, I have a Facebook Page for this website that people can follow facebook.com/Mentorsfca which has more open access than say my personal Facebook account does. This allows for Facebook only users to follow and not have to check the blog. Plugins on WordPress.com allow me to cross post directly into Facebook. Here is a link on how to manage your Facebook pages that Facebook offers.